Waiting On Wednesday (102) Beautiful You by Chuck Palahniuk
Waiting On Wednesday is a weekly blog post hosted by Breaking The Spine where readers showcase which books they are highly anticipating. This week I'm turning my spotlight on Beautiful You by Chuck Palahniuk.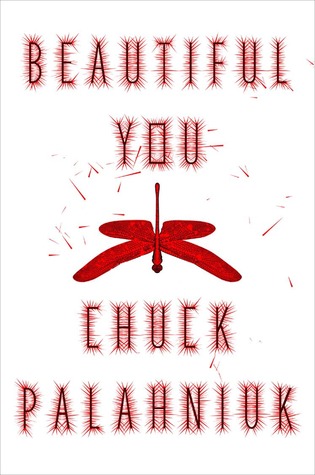 Expected Publication:
October 21, 2014 by Doubleday Canada
Penny Harrigan is a low level associate in a big Manhattan law firm with an apartment in Queens and no love life at all. So it comes as a great shock when she finds herself invited to dinner by one C. Linus Maxwell, aka "Climax-Well," a software mega-billionaire and lover of the most gorgeous and accomplished women on earth. After dining at Manhattan's most exclusive restaurant, he whisks Penny of to a hotel suite in Paris, where he proceeds, notebook in hand, to bring her to previously undreamed-of heights of orgasmic pleasure for days on end. What's not to like?
This: Penny discovers that she is a test subject for the final development of a line of sex toys to be marketed in a nationwide chain of boutiques called "Beautiful You." So potent and effective are these devices that women by the millions line up outside the stores on opening day and then lock themselves in their room with them and stop coming out. Except to buy batteries. Maxwell's plan for erotically enabled world domination must be stopped. But how?
____________________________________
I actually came across this title while searching for another release on Barnes & Noble. When I read the synopsis my first thought was, genius! I mean honestly, enslaving the women of the world by way of sex toys, who wouldn't want to read a book like that?!? Even if it is awful, I just don't think I can pass this one by.
______________________________
Since I'm curious, Have you heard of this book before?
If so, Do you plan on reading it?
Sound off in the comments below. I love to read your responses.
That about wraps up my Waiting On Wednesday for this week. Feel free to leave a link to your Wednesday memes in the comments below, I love finding new books to read. Like what you see? Please share!