Freebie Friday (70) Free Young Adult/Adult, Science Fiction & Paranormal Romance E-Books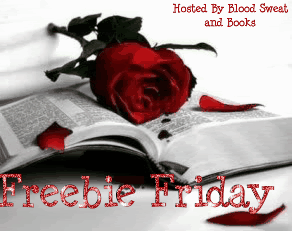 It's time for another edition of Freebie Friday! Each week I compile a list of books that I've found for FREE and share them with all of you! All you have to do is click on the title and it will take you to the purchase page for that book. Unless noted all books are first in the series.
Young Adult
(Dystopian, Fantasy)
Sixteen-year-old Blaire Adams can walk through mirrors. It's called breaking symmetry. To her, a mirror feels like a film of honey. She can reach through it, grab things…even step inside.
On the other side she lives every teenager's fantasy: a universe all her own, zero consequences. She can kiss the hot guy, break into La Jolla mansions, steal things…even kill. When finished, she just steps back into reality and smashes the mirror—and in an instant erases every stupid thing she did. Gone. It never happened.
But breaking symmetry is also dangerous. First there's the drug-like rush she gets when passing through the glass, like a shot of adrenaline. She suspects it's degrading her body, making a new copy of her each time. A reflection of a reflection, each one a little hazier. Then, of course, there's the risk of getting cut off from reality.
When she narrowly escapes a military quarantine zone with the San Diego Police Department hot on her heels only to discover her escape mirror littering the floor in shards, her worst fear is realized. Now, trapped in a broken reflection, she must flee through a mind-bending maze of mirrors, going deeper into the nightmare as she struggles to grasp a betrayal, uncover the chilling truth about her ability, and somehow find a way out of a dead-end universe that "never happened."
Somehow, she must find a way home.
Part X-Files, part Freaks and Geeks, and totally '80s!
In the fall of 1984, Cold War tensions between Washington and Moscow are close to breaking.
But in sleepy Gainesville, Florida, fourteen-year-old Janis Graystone is mainly worried about starting high school, earning a spot on the varsity soccer team, and keeping her older sister from running her life. And then there are her nighttime experiences. Experiences where she awakens in her backyard — out of her body — with the disturbing sense that someone is watching her.
For Scott Spruel, the start of high school means the chance to start over. And he's willing to ditch everything — computer hacking, Dungeons & Dragons marathons, even his comic book collection (well, except for his X-Men) — if it means getting closer to Janis, the secret love of his life. But will Scott's past be so easy to shed? And what about the eerie delay on his telephone, a delay he senses through powers he is only beginning to understand?
Veteran detective Russell Andrews has seen the dangers of big-city life: rape, murder, gangs. It's not a place he wants to raise a teenage daughter on his own. After his divorce, he moves with her to serve as the sheriff of a sleepy New Mexican town. But the desert has dangers of its own-deadly secrets that eat men alive. Secrets growing in power. Andrews comes face-to-face with a thing out of myth, a force without a name in the modern world. The Navajo, though, call it Yeitso.
Adult
(Science Fiction, Paranormal Romance )
On October 15 at 2:15 a.m. everyone on Earth vanished.
Well, almost everyone.
A scattered few woke alone in a world where there are no rules other than survival... at any cost.
A journalist wanders the wretched reality of an empty New York, in search for his wife and son.
A serial killer must hunt in a land where prey is now an endangered species.
A mother shields her young daughter from danger, as every breath fills her with terror.
A bullied teen is thrilled to find everyone gone. Until the knock on his door.
A fugitive survives a fiery plane crash. Will he be redeemed, or return to what he's best at: the kill?
An eight year old boy sets out on a journey to find his missing family. What he finds will change him forever.
And there's a few people who aren't surprised that this happened at all. In fact, they've been dreaming about this day for years.
These survivors aren't alone...
Someone or something is watching them.
And waiting...
Strangers unite.
Sides are chosen.
Will humanity survive what it never saw coming?
The only certainty is that Yesterday's Gone.
The advancement of technology has allowed our society to grow in leaps and bounds. The fields of medicine, engineering, agriculture and countless others have benefited from the applied science of high tech microprocessors and their data processing capabilities.  
This technology helps power our homes, cars, laptops, and phones. It is involved in every aspect of our lives, but as powerful and complex as these systems are there is one device that can cripple everything and bring the world as we know it to a standstill: EMP blast.
Mike Grant, a veteran welder for a Pittsburgh steel company, is at work when an EMP blast wrecks the entire country. With no transportation and no way to contact his loved ones, Mike has to combat the panic stricken city to find his father, reach his wife and children in the suburbs, and escape to their cabin in Ohio.
This fast-paced, adrenaline filled thriller will keep you on the edge of your seat as we all find out what happens when the lights go out.
New Orleans is the fourth destination in as many months for Mackenzie Brooks, a woman on the run from a deranged stalker. After all, any man who shows up on her doorstep claiming to be her destined lover has more than a few screws loose. But crazy doesn't explain why he always finds her no matter how far she runs.
When her well-meaning boss puts a PI on her case, Mackenzie comes face to face with the incredible truth: magic is real, and whatever spell has kept her hidden and separate from the paranormal world is rapidly deteriorating.
With time running out, she has no choice but to trust Jackson as he struggles to uncover the truth of her past-and her destiny.
Nature's Elementals—Earth, Wind, Fire, and Water—have lived for countless millennia. Disguised as humans, they are charged with one mission: protect the innocent from fallen angel clans, who reap human souls and force them to do their bidding.
Brooke, a Water Elemental stationed in New Orleans, broke the rules once—she mated with a human. For her indiscretion, she is forbidden to share a life with her loved ones: NOPD officer Alex and their half-breed daughter, Ella.
Now Ella is about to turn sixteen, and the local clan of fallen angels is determined to snare her soul by Halloween.
Brooke broke the rules once by allowing love to interfere with her mission. Now she and Alex must put consequences aside to break the rules again—if they wish to save their daughter's soul.
-----------------------------------------------
*Though free at time of posting, please verify that the "Kindle Price" is actually $0.00. If you see a price for "Prime Members" or "read for free", then the book is NOT free any longer. Please leave a comment if you notice this so I can replace with another :)

*Authors Have an upcoming book that will be FREE let me know, I'd love to feature your work in my post.