Book Trailer Tuesday (104) Stray by Elissa Sussman & Now That You're Here by Amy K. Nichols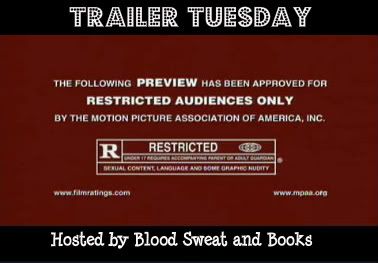 Book Trailer Tuesday is a Weekly Blog Post hosted by me at Blood Sweat and Books. Each week I choose two Book Trailers to showcase. One Trailer will be for an upcoming book and the other will be one that has already been released. This week I focus my spotlight on Stray by Elissa Sussman & Now That You're Here by Amy K. Nichols.
I am grateful for my father, who keeps me good and sweet. I am grateful for my mother, who keeps her own heart guarded and safe. I am grateful for my adviser, who keeps me protected. I am grateful for the Path, which keeps me pure. Ever after.
Princess Aislynn has long dreamed about attending her Introduction Ball, about dancing with the handsome suitors her adviser has chosen for her, about meeting her true love and starting her happily ever after.
When the night of the ball finally arrives and Nerine Academy is awash with roses and royalty, Aislynn wants nothing more than to dance the night away, dutifully following the Path that has been laid out for her. She does not intend to stray.
But try as she might, Aislynn has never quite managed to control the magic that burns within her-magic brought on by wicked, terrible desires that threaten the Path she has vowed to take.
After all, it is wrong to want what you do not need. Isn't it?
In a parallel universe, the classic bad boy falls for the class science geek.
One minute Danny was running from the cops, and the next, he jolted awake in an unfamiliar body--his own, but different. Somehow, he's crossed into a parallel universe. Now his friends are his enemies, his parents are long dead, and studious Eevee is not the mysterious femme fatale he once kissed back home. Then again, this Eevee--a girl who'd rather land an internship at NASA than a date to the prom--may be his only hope of getting home.
Eevee tells herself she's only helping him in the name of quantum physics, but there's something undeniably fascinating about this boy from another dimension . . . a boy who makes her question who she is, and who she might be in another place and time.
__________________________________________
What do you think of the Trailers?
Have you read Stray yet
? If so, How did you like it?
Will you be picking up Now That You're Here when it releases next year
?
Just for fun:
Would you want to view your parallel universe self if you could
?
Leave your answers in the comments below, I love reading your responses!
Have a Trailer you would like showcased? Send me an
Email
. I'm always on the lookout for new book trailers to spotlight.
Like what you see? Please Share! I thank you if you