Waiting On Wednesday (120) Half Wild by Sally Green
Waiting On Wednesday is a weekly blog post hosted by Breaking The Spine where readers showcase which books they are highly anticipating. This week I'm turning my spotlight on Half Wild (The Half Bad Trilogy #2) by Sally Green.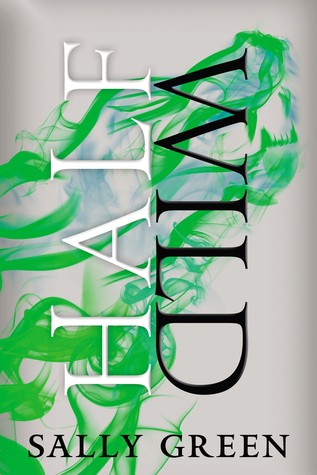 Expected Publication:
March 24, 2015 from Viking Juvenile
"You will have a powerful Gift, but it's how you use it that will show you to be good or bad."
In a modern-day England where two warring factions of witches live amongst humans, seventeen-year-old Nathan is an abomination, the illegitimate son of the world's most powerful and violent witch. Nathan is hunted from all sides: nowhere is safe and no one can be trusted. Now, Nathan has come into his own unique magical Gift, and he's on the run--but the Hunters are close behind, and they will stop at nothing until they have captured Nathan and destroyed his father.
___________________________________
Even though I wasn't in love with the first book Half Bad (
Review Here
), I still have a desire to continue to read this series. I just hope it starts to shine more on it's own and less like a copycat version of Harry Potter. If it can do that, I know it'll be great.
______________________________
Since I'm curious, Have you heard of Half Wild before?
If so, Do you plan on reading it?
Sound off in the comments below. I love to read your responses.
That about wraps up my Waiting On Wednesday for this week. Feel free to leave a link to your Wednesday memes in the comments below, I love finding new books to read. Like what you see? Please share!