Freebie Friday (79) Free Horror, Dark Fantasy, Young Adult Contemporary & Romance Ebooks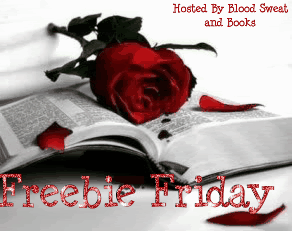 It's time for another edition of Freebie Friday! Each week I compile a list of books that I've found for FREE and share them with all of you! All you have to do is click on the title and it will take you to the purchase page for that book. Unless noted all books are first in the series.
Young Adult (Contemporary,Romance)
The Twelfth of Never
by Brenda Ortega [
Purchase
]
Presley may be smart, but she buckles under pressure – or more specifically, she alphabetizes. In stressful moments her mind grabs words and compulsively sorts the letters, like a frightened guard dog chasing its tail. So it's no surprise when signs from the universe constantly warn her: stay out of the spotlight.
That's hard to do when her Elvis-loving mom, the school secretary, plays embarrassing snippets of The King's hits on the PA every day. It's even harder when the school's biggest goofball nominates Presley for president and her campaign speech turns disastrous. Her greatest refuge from the drama is her adorable nephew. But Luke's mom – Presley's teenage sister – has a secret that threatens to tear the boy from the family forever, unless Presley can stop it.
Maybe the universe is out to get her. Or perhaps it's whispering a new message: Stay cool. Step into the spotlight. Summon your inner Elvis.
Existence
by Abbi Glines [
Purchase
]
What happens when you're stalked by Death? You fall in love with him, of course.
Pagan Moore doesn't cheat Death, but instead, falls in love with him.
Seventeen year old Pagan Moore has seen souls her entire life. Once she realized the strangers she often saw walking through walls were not visible to anyone else, she started ignoring them. If she didn't let them know she could see them, then they left her alone. Until she stepped out of her car the first day of school and saw an incredibly sexy guy lounging on a picnic table, watching her with an amused smirk on his face. Problem is, she knows he's dead.
Not only does he not go away when she ignores him, but he does something none of the others have ever done. He speaks. Pagan is fascinated by the soul. What she doesn't realize is that her appointed time to die is drawing near and the wickedly beautiful soul she is falling in love with is not a soul at all.
He is Death and he's about to break all the rules.
Play with Me
by Anna Katmore [
Purchase
]
Ryan Hunter's parties are legend. And tonight she's going to be there.
Lisa Matthews anticipates the return of her best friend and only love since kindergarten kindle reversefrom soccer camp. But when Tony finally shows up, his mind is more focused on another girl. And worse, she's a soccer player. Fighting for the attention Lisa craves, she's just a hairbreadth away from making a very stupid decision. But when extraordinary times call for extraordinary measures, she's prepared to play ball to get her man.
The tryouts are hell, the first match ends bloody, and the morning after the selection party she wakes up in the worst place possible—in the arms of the captain of the soccer team. The hottest guy in school… Ryan Hunter.
Horror & Dark Fantasy
For the past twenty years, Elliott Tather has been living a life of mourning that almost destroyed him. After losing everything he held dear and bound by a consuming sorrow, Tather travels the country attempting to fix a wrong that haunts his every waking and dreaming moment. But one evening after pulling into a roadside diner to settle down with a simple cup of coffee, the door opens and everything changes. The nothing he had, and the regret that filled it will never be the same again. Whatever you do, make sure you order Ketchup on Everything.
In 1917, the state's second largest psychiatric hospital opened on six hundred wooded acres overlooking a small lake near Bedlam Falls, Michigan. Through its doors came the weak and the weary, the disabled and the discarded, the frail and the forgotten. But an open door is an invitation, and some visitors, once invited, are loath to leave. The hospital abruptly closed in 1958 under a cloud of mystery. It has remained empty and silent, save for the memories trapped both within its walls and far below the surface of the nearby lake that bears its name. At the bottom of Asylum Lake, the unremembered are growing restless. Brady Tanner is trying to outrun memories of his own. After the sudden death of his wife, Brady retreats to the small town where he spent the summers of his youth. But he soon learns small towns can be stained by memories... and secrets, too. As Brady is drawn into unearthing these secrets, as he discovers a new love in an old friend, he is also drawn into the mystery of Asylum Lake and the evil that lies submerged beneath its sparkling surface. What is the source of this evil - and what does it want with Brady Tanner?
Jonathan wakes up in a desert, his past wiped from his head. He's alone having no clue who and what he is, where he has come from and where he should go. There is only one way – forward when he spots a little town in the distance.
Empty streets, old houses, the town seems abandoned. There's no one to ask for help, there's nowhere to go. Jonathan wanders the deserted town in search of any sign of life trying to bring his lost memories back, but odd visions haunt him from time to time. Soon Jonathan comes to the realization that he's moments from death as absolutely evil dwells in the town seeking fresh souls. The seemingly dead town is only outwardly empty.
Grey skies, no sun, no days and no nights. The town is stuck in time. With only one entrance and one exit, but the way leading to the exit is filled with creations that Jonathan has never envisioned, even in his worst nightmares.
Who is he? Who brought him here? With a female resident – Elizabeth, Jonathan has to work his way through the horrendous town, figure out his past and find the exit.
Mortis
* by Logan Rutherford [
Purchase
]
The aliens inadvertently turned Earth into hell.
Like the first Europeans to arrive in the New World, the aliens carried viruses, one of which mutates after contact with a terrestrial virus. The resultant plague makes humans into zombies and turns the aliens into the horrifying Xenomortis.
Nineteen-year-old Miles lives with others in relative safety in an isolated Texas town. Beating back the odd zombie attack and avoiding the Xenomortis is the new normal. But now a new threat has arisen, and when it destroys his community, Miles and his group must face the mayhem of the outside world as they battle to save what's left of humanity –– and kill as many zombies as possible while they're at it.
*This is a serialized novel and the first in the series.
*Though free at time of posting, please verify that the "Kindle Price" is actually $0.00. If you see a price for "Prime Members" or "read for free", then the book is NOT free any longer. Please leave a comment if you notice this so I can replace with another :)
*Authors Have an upcoming book that will be FREE let me know, I'd love to feature your work in my post.