Book Trailer Tuesday (109) Liv Forever by Amy Talkington & Reawakened by Colleen Houck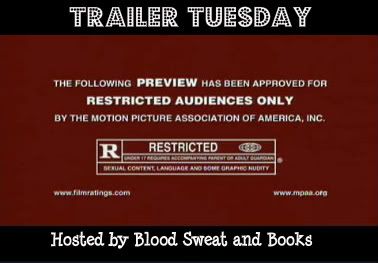 Book Trailer Tuesday is a Weekly Blog Post hosted by me at Blood Sweat and Books. Each week I choose two Book Trailers to showcase. One Trailer will be for an upcoming book and the other will be one that has already been released. This week I focus my spotlight on Liv Forever by Amy Talkington & Reawakened by Colleen Houck.
When Liv Bloom lands an art scholarship at Wickham Hall, it's her ticket out of the foster system. Liv isn't sure what to make of the school's weird traditions and rituals, but she couldn't be happier. For the first time ever, she has her own studio, her own supply of paints. Everything she could want. Then she meets Malcolm Astor, a legacy student, a fellow artist, and the one person who's ever been able to melt her defenses. Liv's only friend at Wickham, fellow scholarship kid Gabe Nichols, warns her not to get involved, but life is finally going Liv's way, and all she wants to do is enjoy the ride. But Liv's bliss is doomed. Weeks after arriving, she is viciously murdered and, in death, she discovers that she's the latest victim of a dark conspiracy that has claimed many lives. Cursed with the ability to see the many ghosts on Wickham's campus, Gabe is now Liv's only link to the world of the living. To Malcolm. Together, Liv, Gabe, and Malcolm fight to expose the terrible truth that haunts the halls of Wickham. But Liv must fight alone to come to grips with the ultimate star-crossed love.
When seventeen-year-old Lilliana Young enters the Metropolitan Museum of Art one morning during spring break, the last thing she expects to find is a live Egyptian prince with godlike powers, who has been reawakened after a thousand years of mummification. And she really can't imagine being chosen to aid him in an epic quest that will lead them across the globe to find his brothers and complete a grand ceremony that will save mankind. But fate has taken hold of Lily, and she, along with her sun prince, Amon, must travel to the Valley of the Kings, raise his brothers, and stop an evil, shape-shifting god named Seth from taking over the world.
__________________________________________
What do you think of the Trailers?
Have you read Liv Forever yet
? If so, How did you like it?
Will you be picking up Reawakened once it releases
?
Strictly out of curiosity:
What would you if a museum display suddenly sprung to life
?
Leave your answers in the comments below, I love reading your responses!
Have a Trailer you would like showcased? Send me an
Email
. I'm always on the lookout for new book trailers to spotlight. Like what you see? Please Share! I thank you if you