Waiting On Wednesday (132) Bleeding Earth by Kaitlin Ward
Waiting On Wednesday is a weekly blog post hosted by
Breaking The Spine
where readers showcase which books they are highly anticipating. This week I'm turning my spotlight on Bleeding Earth by Kaitlin Ward.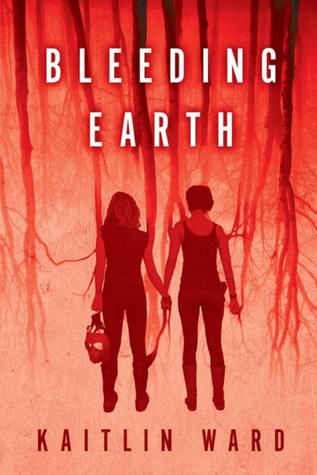 Expected Publication:
February 9, 2016 from Adaptive Books
Lea was in a cemetery when the earth started bleeding. Within twenty-four hours, the blood made international news. All over the world, blood appeared out of the ground, even through concrete, even in water. Then the earth started growing hair and bones.
Lea wants to ignore the blood. She wants to spend time with her new girlfriend, Aracely, in public, if only Aracely wasn't so afraid of her father. Lea wants to be a regular teen again, but the blood has made her a prisoner in her own home. Fear for her social life turns into fear for her sanity, and Lea must save herself and Aracely whatever way she can.
___________________________________
Even though the cover doesn't really grab me, the book itself sounds amazing. Is the blood real or is all this in her head?? Based on the premise it really could be either. Also, I really love that the main couple aren't traditional. YA books need more couples like this to show that whether gay or straight all go through the same trials and tribulations as the other. Lastly, yay for more YA Horror!!
______________________________
Since I'm curious, Have you heard of Bleeding Earth before?
If so, Do you plan on reading it?
Sound off in the comments below. I love to read your responses.
That about wraps up my Waiting On Wednesday for this week. Feel free to leave a link to your Wednesday memes in the comments below, I love finding new books to read. Like what you see? Please share!