Zurvival Saturday (45) Zombie Swag

I don't have to tell you how much I love the Zombies, my shelves are literally bursting at the seams with DVD's ,books and video games dedicated to the genre. However, my love for Zombies doesn't end there. I have T-Shirts, soap, jewelry, Hello Kitty dolls all with a Zombie theme and like any obsessed fan I am always on the lookout for more stuff to add to my collection. So for this weeks Zurvival Saturday I want to share some of the Zombie swag I've found in my wanderings through the interwho that I hope will grace my collection sooner or later.
1. How Everything Goes To Hell During A Zombie Apocalypse Poster.
I stumbled across this a couple of years ago but before I could buy it I lost the link reinstalling Firefox. Thankfully I happened to find it on a list of items I wanted to buy myself for Christmas and plan to pick this baby up sometime soon. Price: $20.00 from
www.theoatmeal.com
2. Zombies In Wonderland T-Shirt
I'm a huge fan of Alice In Wonderland, especially when its remade with Zombie flair! Unfortunately this shirt is currently out of stock so I can't buy it in either T-Shirt or Hoodie form so it might be awhile before this bad boy makes its way into my collection. Price: $20.00 from
www.threadless.com

3.Hello Kitty Zombie Horde Earrings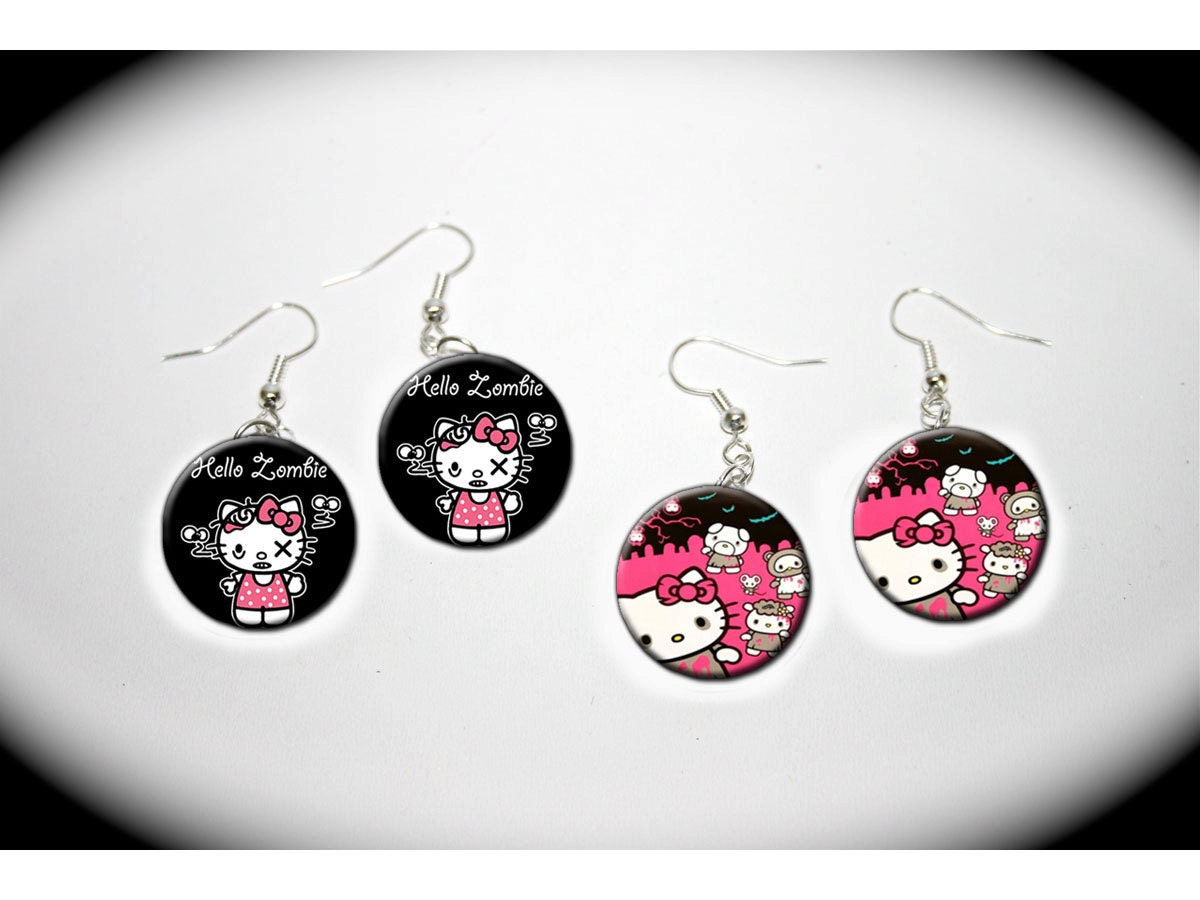 One of the best but more subtle ways to share the Zombie love is with jewelry. When that jewelry featured a zombiefied Hello Kitty its even better!! This is actually a 2 pack of Hello Kitty Zombie earrings which is awesome!! Price: $8.00 from
Etsy Shop: LouisCyphre
4. Merle Dixon Action Figure
Can't have Daryl without Merle. This item has been selling out incredibly fast and has been tough tracking down. Still I don't give up hope of finding one soon. My local Gamestop supposedly has a couple in stock so guess what I'll be doing later today ;) It looks like a couple locations have it so fingers crossed. Price: $12.99 from
www.Gamestop.com

5. The Walking Dead: Survival Instinct Video Game
Yeah, this really needs no explanation. I haven't played any demos of this yet but all the videos I've watched make this look like one hell of an awesome game. This title doesn't release for a few more weeks but you can bet I'll have it in my hot little hands soon after! Price: $49.99 from
www.gamestop.com
The above mentioned is a small sampling of what I found lately. I hope you enjoyed the items I picked out. I tried keeping it a random assortment to appeal to both my male and female followers. I could easily make a post on jewelry alone, lol.
Thanks for stopping by my Zurvival Saturday this week and checking it out! Comments, shares are always appreciated! Thank you very much if you take the time to do so.