Waiting On Wednesday (100) Mortal Heart by Robin LaFevers & A Cold Legacy by Megan Shepherd
Waiting On Wednesday is a weekly blog post hosted by Breaking The Spine where readers showcase which books they are highly anticipating. Since this is my 100th Waiting on Wednesday, this week, I'm choosing to share two of my most anticipated sequels releasing in the next couple of months, Mortal Heart by Robin LaFevers & A Cold Legacy by Megan Shepherd.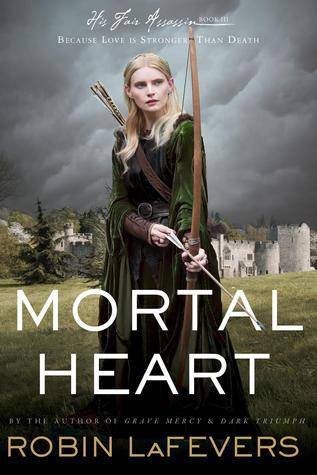 Expected Publication:
November 4, 2014 from Houghton Mifflin Harcourt






Annith has watched her gifted sisters at the convent come and go, carrying out their dark dealings in the name of St. Mortain, patiently awaiting her own turn to serve Death. But her worst fears are realized when she discovers she is being groomed by the abbess as a Seeress, to be forever sequestered in the rock and stone womb of the convent. Feeling sorely betrayed, Annith decides to strike out on her own.



She has spent her whole life training to be an assassin. Just because the convent has changed its mind doesn't mean she has.

But across Brittany, the tides of war are drawing ever nearer, with France pressuring the beleaguered duchess from all sides. Annith's search for answers threatens to rip open an intricate web of lies and deceit that sit at the heart of the convent she serves. Yet to expose them threatens the very fabric of her existence and risks an unforeseen chance at love, one that she can no longer deny. Annith must carefully pick a path and, gods willing, effect a miracle that will see her country—and her heart—to safety.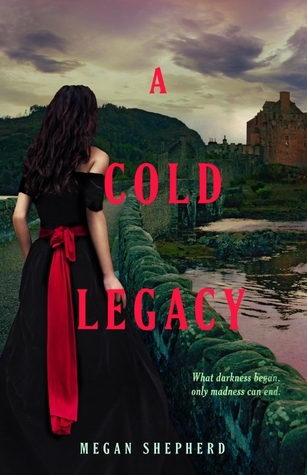 Expected Publication:
January 27, 2015 from Balzer + Bray




After killing the men who tried to steal her father's research, Juliet—along with Montgomery, Lucy, Balthazar, and a deathly ill Edward—has escaped to a remote estate on the Scottish moors. Owned by the enigmatic Elizabeth von Stein, the mansion is full of mysteries and unexplained oddities: dead bodies in the basement, secret passages, and fortune-tellers who seem to know Juliet's secrets. Though it appears to be a safe haven, Juliet fears new dangers may be present within the manor's own walls.

Then Juliet uncovers the truth about the manor's long history of scientific experimentation—and her own intended role in it—forcing her to determine where the line falls between right and wrong, life and death, magic and science, and promises and secrets. And she must decide if she'll follow her father's dark footsteps or her mother's tragic ones, or whether she'll make her own.

With inspiration from Mary Shelley's Frankenstein, this breathless conclusion to the Madman's Daughter trilogy is about the things we'll sacrifice to save those we love—even our own humanity.
____________________________________
Both Mortal Heart and A Cold Legacy are part of series that I personally love. While I do have an Arc of Mortal Heart, I'm still super, duper, excited for this series and to pick up my official copy once it releases. His Fair Assassin has surpassed all my expectations for a series so far and I really am looking forward to seeing things from Anniths perspective. As for A Cold Legacy, I'm looking forward toward seeing Frankenstein introduced and also because this is the conclusion to the series, how it all will wrap up.
______________________________
Since I'm curious, Have you heard of these books before?
If so, Do you plan on reading them?
Sound off in the comments below. I love to read your responses.
That about wraps up my Waiting On Wednesday for this week. Feel free to leave a link to your Wednesday memes in the comments below, I love finding new books to read. Like what you see? Please share!