Freebie Friday (73) Free New Adult & Young Adult E-Books
It's time for another edition of Freebie Friday! Each week I compile a list of books that I've found for FREE and share them with all of you! All you have to do is click on the title and it will take you to the purchase page for that book. Unless noted all books are first in the series.
New Adult (Contemporary, Romance, Paranormal)
Clarity
by Loretta Lost [
Purchase
]
Fiercely independent Helen Winters was born completely blind, but she vowed never to let her disability keep her down. She did not expect a traumatic event to devastate her life and force her to drop out of college. Disillusioned by the cruelty of people, Helen retreated from society to live by herself as a reclusive writer in the woods—where no one could ever hurt her again.
When a brilliant young doctor shows up on her doorstep, promising her that his new research can give her the ability to see for the first time, Helen stubbornly refuses. She has learned not to trust anyone, and to rely only on herself. But Dr. Liam Larson will not take no for an answer. He makes it his personal mission to rescue Helen from her loneliness, and bring joy into her world once more—the joy she has denied herself for so long.
When Helen's demons come racing back into her life, threatening to rip her apart and destroy the strength she has carefully rebuilt, Liam is the only one who might be able to save her.
Can he reach the broken girl in time, helping her to heal and see the world in a different light? Or will Helen's grief send her spiraling out of control, lost to him forever?
Tug of War
by K. Larsen [
Purchase
]
Impulsive, YES. Irresponsible, SURE. Necessary, PROBABLY. Going to end badly, most likely. Does any of that matter to me, no. I decided that I can't please everyone so this week my only goal is to please me. I'm a selfish cow but I can't seem to help it. I'm Clara Lord. I own Bloodline's Tattoo Parlor, have a filthy mouth, no filter and a really strong objection to bossy idiots, pet names and wealthy men.
You will hate me, love me or love to hate me but either way it doesn't matter. Everything I touch turns to crap and it's all my fault. See, I lived through hell. Then I escaped hell and carefully spent the next eight years crafting a perfect little life until Domini Napoli screwed it all up. Now nothings right. Everything's wrong and all my secrets are coming out.
St. Charles at Dusk
by Sarah M. Cradit [
Purchase
]
A father's threats. A tragic accident. Unanswered questions. Oz Sullivan has finally moved past the tangled web surrounding his brief, but intense, relationship with the young, impetuous Adrienne Deschanel. Through his family, and successful career as an attorney, he has forged a tranquil predictability.
Then Adrienne unexpectedly emerges, with no memory of the life she once led. Her desperate attempt to flee the confusing and dark influences in the bayou instinctively propels her to the one face for which she has a name. Oz's world is once again turned upside down, as he must decide how to help her without losing himself entirely.
Set amidst the lush and vibrant backdrop of New Orleans, St. Charles at Dusk tells the story of Oz and Adrienne; of forbidden love, and startling heartbreak.
Young Adult (Paranormal, Fantasy, Science Fiction)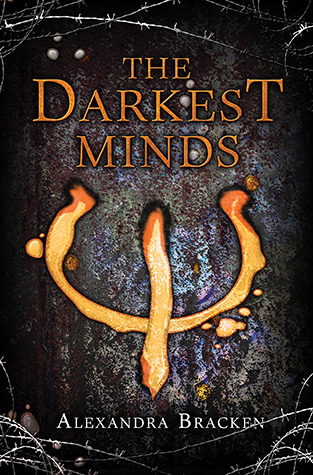 When Ruby woke up on her tenth birthday, something about her had changed. Something alarming enough to make her parents lock her in the garage and call the police. Something that gets her sent to Thurmond, a brutal government "rehabilitation camp." She might have survived the mysterious disease that's killed most of America's children, but she and the others have emerged with something far worse: frightening abilities they cannot control.
Now sixteen, Ruby is one of the dangerous ones.
When the truth comes out, Ruby barely escapes Thurmond with her life. Now she's on the run, desperate to find the one safe haven left for kids like her—East River. She joins a group of kids who escaped their own camp. Liam, their brave leader, is falling hard for Ruby. But no matter how much she aches for him, Ruby can't risk getting close. Not after what happened to her parents.
When they arrive at East River, nothing is as it seems, least of all its mysterious leader. But there are other forces at work, people who will stop at nothing to use Ruby in their fight against the government. Ruby will be faced with a terrible choice, one that may mean giving up her only chance at a life worth living.
Prentiss Puckett is certain of three things:
-Graduation is two weeks away.
-Summer only gets hotter in south Mississippi.
-She's getting a job with air-conditioning.
She did not expect to be kidnapped walking to work.
And she never expected to become a hero.
What if your whole life was a lie?
Alexis Ferguson thinks she has everything figured out, but has no idea how wrong she is. Set up on a blind date, she meets a gorgeous stranger and feels that she's known him her entire life, but she has never seen him before.
He awakens in her long-forgotten dark memories, and now she must face the one who ordered her death years ago. Will she learn to use her strange new powers in time to save herself? Will she let him help her? Should she trust him?
*Though free at time of posting, please verify that the "Kindle Price" is actually $0.00. If you see a price for "Prime Members" or "read for free", then the book is NOT free any longer. Please leave a comment if you notice this so I can replace with another :)
*Authors Have an upcoming book that will be FREE let me know, I'd love to feature your work in my post.