Freebie Friday (77) Free Science Fiction, Fantasy, Paranormal, Thriller & Horror E-Books
It's time for another edition of Freebie Friday! Each week I compile a list of books that I've found for FREE and share them with all of you! All you have to do is click on the title and it will take you to the purchase page for that book. Unless noted all books are first in the series.
Science Fiction & Fantasy
Sleepers by Megg Jensen [Purchase]
An adoptee raised in a foreign land, sixteen-year-old Lianne was content with her life as handmaiden to the queen, until a spell cast on her at birth activated. Now she's filled with uncontrollable rage and access to magic she thought had been bled from her people years ago. Even her years of secret training in elite hand-to-hand combat and meditation can't calm the fires raging inside her.
Her heart is torn between two boys, the one she's always loved and the one who always ignored her. But when the kingdom threatens to tear itself apart due to rumors surrounding the queen's alleged affair, who will Lianne protect and who will she destroy?
Irradiated by S. Elliot Brandis [Purchase]
A baby is thrust into Jade's arms with one instruction: escape from the tunnels and never return. The world outside is sun-scorched wasteland. Jade has a sister; she is irradiated.
Thirteen years later, her sister, Pearl, is coming of age. Rows of suction cups line her arms and hands, and her skin is coral pink. Each night, her dreams fill with visions of violence, depression, and fear.
On the surface, people have grown wild and dangerous. They scavenge, fight, and steal. Below, in the tunnels, they're controlled by a ruthless leader and an army of beings known only as Shadows. When both groups come searching for Pearl, sensing the power her dreams may hold, only Jade can stand in the way.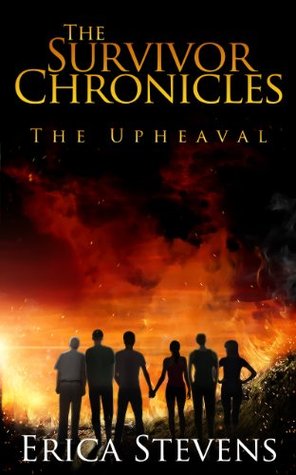 The Upheaval by Erica Stevens [Purchase]
The First tremors of the earth were felt at 7:22 EST. time. Every single person felt the rumbling, and experienced the tremors that would forever alter the course of history. Most did not survive. These are the accounts of some of those that did.
Paranormal (Young Adult, Romance)
Dreamer by S.A. Smith [Purchase]
What do you do when you've known you're different your whole life but can't figure out why? You have great friends and a good family, but something has just always felt off. Everyone else you know seems happy with their day to day existence. You are too...well, basically. That's how Sadie has always felt. She tries to fit in, but there is just something there...different than what everyone else seems to be. Then one day fate takes her life into its hands and changes everything. Out of the blue she loses her job, her boyfriend leaves and she starts having these really vivid dreams about a guy she's never met.
The world Sadie has known her whole life is about to change, but is she brave enough to take a leap of faith and change with it? Can she accept the things she's about to learn and let this intriguing dream man lead her through this magical new world? Is she really ready to let herself believe and find love?
Only time will tell.......but what if you had Forever?
The Dream Slayer by Jill Cooper [Purchase]
When your dreams come true, sometimes you get more than you bargained for... Natalie Johnson has always dreamed she's someone else; calm, beautiful, in control. A chosen warrior with a maniacal arch nemesis and a dreamy boyfriend, the type that can make your knees melt and your heart quiver. Real life is much different. She's tormented by a bully and endures the sharp tongue of her father, but finds solace in her dreams. When her bully ends up dead, de ja vu from a dream hits her hard as everything around her begins to fall apart. Whatever killed Sarah in her dreams is now in reality, hunting her from the shadows. And it wants her dead. Somehow as the lines between reality and nightmare blur, Natalie must discover hidden strength to pull her friends and family back from the brink of madness.
Dying To Forget by Trish Marie Dawson [Purchase]
Piper Willow dies the summer after her high school graduation but she doesn't make it to Heaven or Hell…instead she finds herself in a spiritual terminal called the Station. She's given only two choices: Return to Earth as the subconscious for a person in need of some outside assistance, or move on and spend an eternity lost in her own sorrow and pain.
Does Piper have what it takes to save a life - to be the nagging voice inside someone else's head - or will she fail and end up lost and tormented in limbo...forever?
Her Sweetest Downfall (Forever Girl 1.5) by Rebecca Hamilton [Purchase]
Ophelia's been successful at hiding her true identity, until the mark of the serpent appears on her neck—a death sentence, should it be seen by anyone in her town. Hiding the mark might save her from falling victim to the witch hunts of her era, but the scorching sensation it carries can't be ignored.
When the mysterious Ethan is sent to collect her for a life of something more, she learns concealing the mark is the least of her concerns. She's destined to do a new task—to join a dark, supernatural world and protect the future of people she may never meet.
What she doesn't know—what she learns too late—is that her initiation won't be complete until she kills the man who's captured her heart.
The Ghost Files by Apryl Baker [Purchase]
Cherry blossom lipstick: check
Smokey eyes: check
Skinny jeans: check
Dead kid in the mirror: check
For sixteen year old Mattie Hathaway, this is her normal everyday routine. She's been able to see ghosts since her mother tried to murder her when she was five years old. No way does she want anyone to know she can talk to spooks. Being a foster kid is hard enough without being labeled a freak too.
Normally, she just ignores the ghosts and they go away. That is until she see's the ghost of her foster sister… Sally.
Everyone thinks Sally's just another runaway, but Mattie knows the truth—she's dead. Murdered. Mattie feels like she has to help Sally, but she can't do it alone. Against her better judgment, she teams up with a young policeman, Officer Dan, and together they set out to discover the real truth behind Sally's disappearance.
Only to find out she's dealing with a much bigger problem, a serial killer, and she may be the next victim…
Will Mattie be able to find out the truth before the killer finds her?
Adult (Thriller, Mysteries, Horror)
Ash by Jason Brant [Purchase]
9 AM EST: A senator shoots himself on national television.
10:32 AM EST: An entire floor of government agents leap to their death from their office building.
12:57 PM EST: All the police officers inside a station murder each other.
And the day has just begun.
Lieutenant Asher Benson left Iraq with a traumatic brain injury, PTSD, and a Purple Heart. His doctors warned that the symptoms would be life altering. They had no idea. As his body healed, the thoughts of those around him began to echo through Ash's mind, stretching the boundaries of his sanity.
Five years later, Ash is drowning the voices with copious amounts of booze and self-loathing.
When unidentified intelligence agents abduct him in broad daylight, Ash is thrust into a world of espionage and assassinations. A unique terrorist is operating on U.S. soil, and the government needs Ash, and the malady that has plagued him for half a decade, to find the killer.
The Wilds by Kit Tinsley [Purchase]
Something is roaming the countryside, and people are vanishing.
When his older brother disappears, Karl Morgan returns to the sleepy town of his youth, desperate for answers. He meets local reporter, Jason Flynn, who is convinced that there is a wild big cat at large in the fields and woods around the town. Karl and Jason set off to investigate the disappearances and the legendary 'Darton Beast'.
Standing in their way is D.C.I Jon Pearce a man willing to keep secrets and break the rules for the greater good. Pearce blames Flynn for ruining his career and will do anything he can to discredit him.
As Karl and Jason get closer to the truth, the stakes become higher. Will they discover the big cat, or something far worse?
Devoured by Jason Brant [Purchase]
Life isn't kind to Lance York. A full-time job has eluded him for years, his wife loathes the sight of him, his bank accounts are empty, and his wealthy father-in-law revels in his failures.
After he lunges in front of a car to save a sick and disoriented woman, Lance awakens in a quarantined hospital. A devastating plague is spreading worldwide, driving those infected with it insane. Their bodies begin to mutate into horrors that have haunted mankind's nightmares for centuries.
The world descends into chaos as death holds sway in the streets.
With the help of an unlikely ally, Lance must navigate through the collapsing city of Pittsburgh, striving to escape the madness of the Apocalypse that unfolds around them.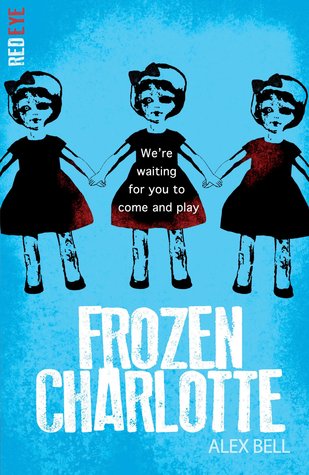 Frozen Charlotte by Alex Bell [Purchase]
We're waiting for you to come and play. Dunvegan School for Girls has been closed for many years. Converted into a family home, the teachers and students are long gone. But they left something behind...Sophie arrives at the old schoolhouse to spend the summer with her cousins. Brooding Cameron with his scarred hand, strange Lilias with a fear of bones and Piper, who seems just a bit too good to be true. And then there's her other cousin. The girl with a room full of antique dolls. The girl that shouldn't be there. The girl that died.
*Though free at time of posting, please verify that the "Kindle Price" is actually $0.00. If you see a price for "Prime Members" or "read for free", then the book is NOT free any longer. Please leave a comment if you notice this so I can replace with another :)

*Authors Have an upcoming book that will be FREE let me know, I'd love to feature your work in my post.